Free Home Buyers Seminar January 26th in Carroll County MD
ELDERSBURG PUBLIC LIBRARY
​6400 W Hemlock Dr, Sykesville, MD 21784
Call 443-609-4658 or (410) 386-4460 for Information
Maryland First Time Home Buyer Seminar
In one afernoon, about 2 hours, learn all of the basics of buying a new home in Maryland. Each participant will receive a Copy of "First Time Home Buyer Education" by Tom Cumpston, and an opportunity to meet with a certified mortgage planner to be pre-approved to buy a home at the seminar.

This is an invaluable tool for everyone, whether you have perfect or less-then-perfect credit, are a first-time buyer, or if it has been a few years since you were in the real estate market.

This FREE First Time Home Buyer Seminar in Maryland, will cover a range of topics and will have Mortgage / Credit Specialists and REALTORS on hand to guide you through a wealth of information including:
Ten Mistakes First Time Home Buyers make
How to Build and Repair Credit
How Much Home Can I Afford
What Mortgage Product Is Best For Me
Get Pre-Approved for a Maryland Mortgage
Programs Available to Help with Down Payment and Closing Costs
Learn the Process of Buying a Home from Offer to Ratified Contract
Learn about Inpsectors, Appraisers and Buying 'As-Is'
What Should Your Real Estate Agent Do For You (and how they get paid)
The Internet and What Trulia and Zillow Don't Tell You
How to Make an Offer and How to Negotiate
and much more!!!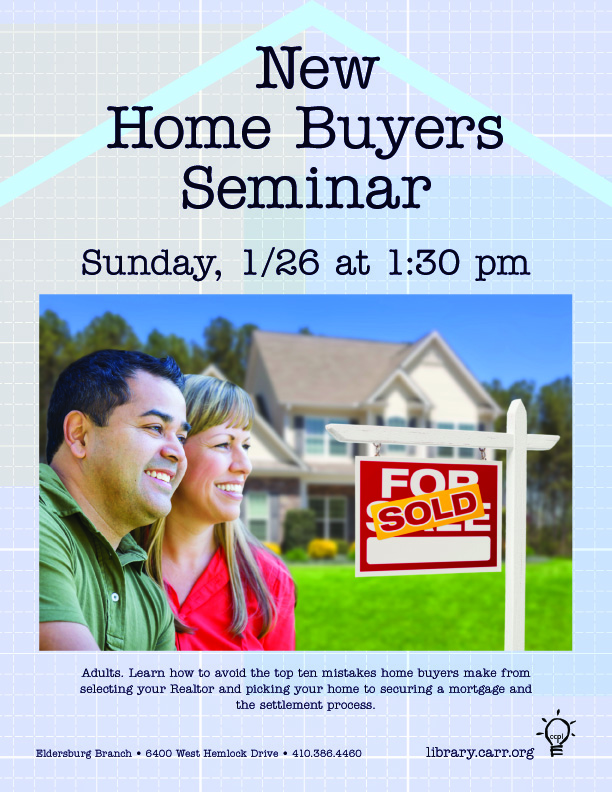 Call
Kevin Hogan
at
443-536-9966, a
Customer First, OwnAmerica Investor Certified and
FHA 203k Loan Agent s
pecializing in communities in and around the
Carroll County
area such as
Eldersburg
,
Sykesville
,
Mt. Airy
,
Woodbine
and
Hampstead
.
Feeling Social? Connect with me......