​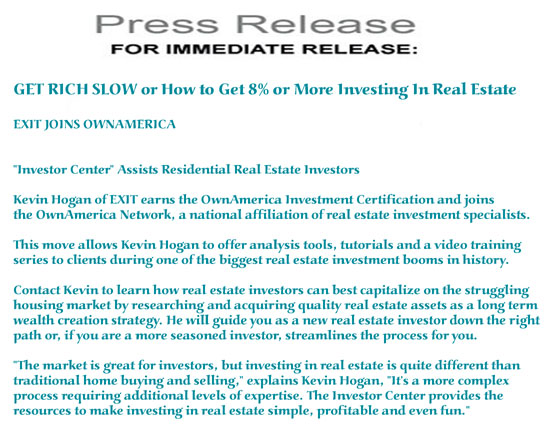 ​

Do you ever see the "late night gurus"
on TV, promising Zero money down, get rich quick real estate sche
mes? Watching them may get you thinking, I would love to make that kind of money, to help pay for my kids college, create a solid retirement nest egg or provide the extra cash that allows you to live the good life. It also probably raises red flags, because as we know, 'if it is too good to be true, it probably is.' And you would be right......
Consistently making money in real estate is possible, but it requires diligence and planning. Most importantly, you need a team in place to help you make it happen. As a Certified Investment Specialist, with a team of contractors, mortgage specialists and property managers in place, Kevin W Hogan is the team leader who can help you get the return on your money that you deserve.
To learn more about

www.kwhogan.com

and investing in Real Estate,

email K

evin

or call 443-536-9966
Do you want to provide your family the life they want and create the security you dream about?
Give me a call and lets do this.
Are you Ready?
Here we go…..
Just remember you WON'T Get Rich Quick
Wait a minute! Didn't you just say that you were going to tell me how to make money in the real estate market?
Why, yes I did. Unfortunately, get rich quick dreams are just that, pipe dreams. What I am offering is a 'get rich SLOW' process as we have entered a point in the real estate market cycle that is a perfect storm for investors.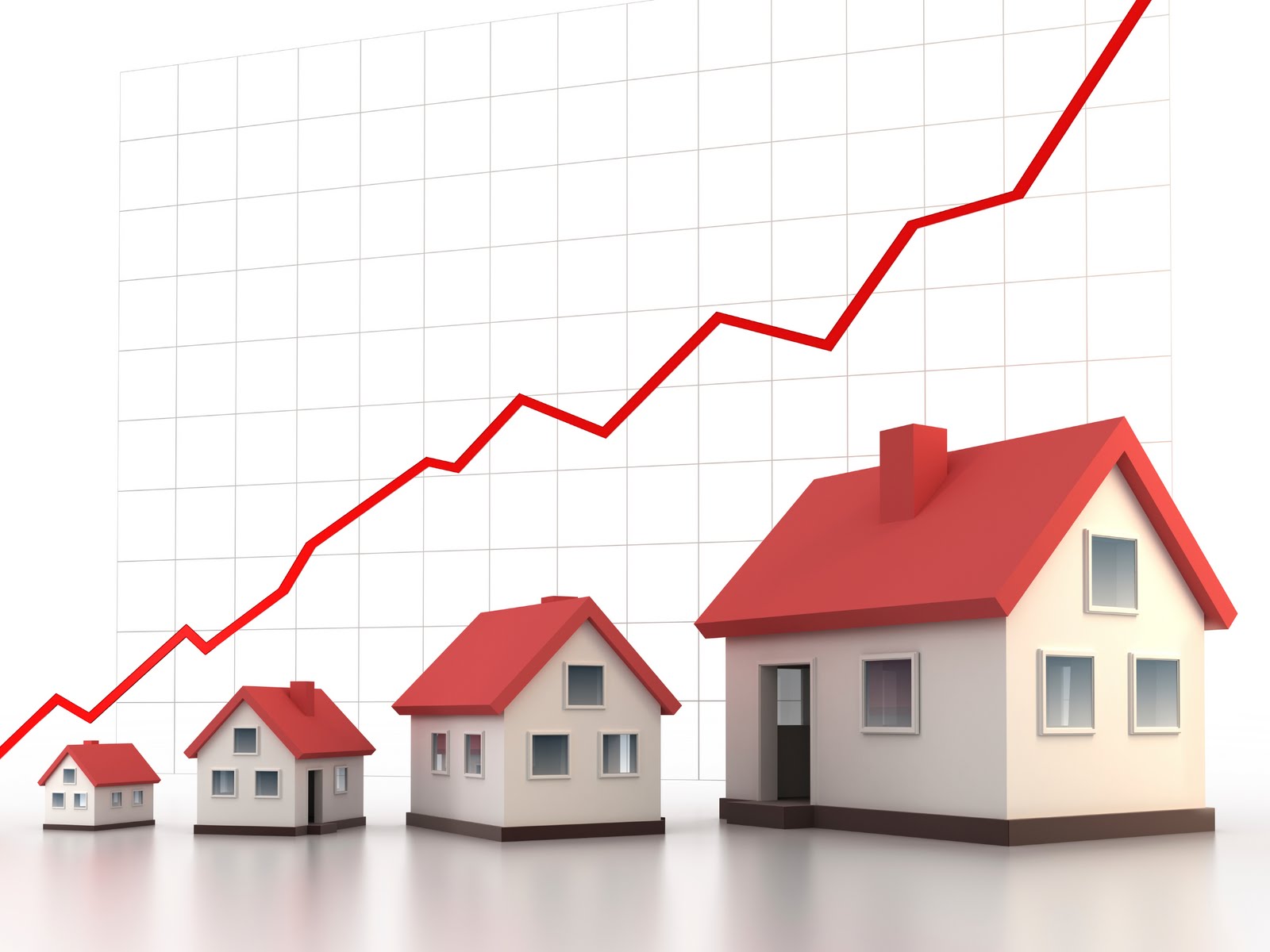 Prices are low but on the rise offering properties priced right.....
Mortgages are hard to get offering a large pool of renters....
The time is now to buy, to imporve and to hold.....
To learn more about

www.kwhogan.com

and investing in Real Estate,

email K

evin

or call

443-536-9966

.

​
The recession of the last few years was particularly hard on investors, between the high volatility of the stock market and the low return on solid investment instruments like treasury bonds, creating a worthwhile return is hard. The other effect of the recesion, the colapse of the housing market has also caused many people who own property to lose equity. What is bad for most people is good for you if you have the capital to invest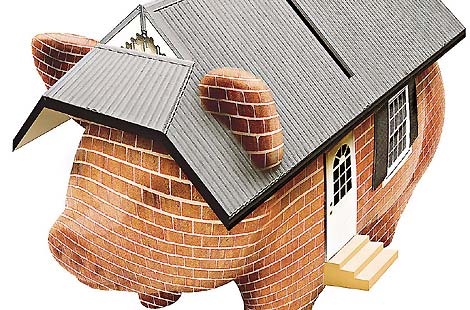 As things have begun to improve we are in a market where, with the right properties and a little patience, you can pull in a 10% return by investing in residential real estate.
If you want to have your money making money for you, give me a call at 443-536-9966 or shoot me an email and I will walk you through the process.
Kevin W Hogan- Realtor- at Exit Preferred Realty- Achieves success through a combination of advanced search technologies and old fashioned personalized service, he affords his clients with the highest level of service and is there for each step of the sale or purchase of your investment properties.
Feeling Social? Connect with me......
This page provides general information, not individually targeted personalised advice and does not take into account any investor's particular investment objectives, financial situation and personal needs. Investors should assess for themselves whether the advice is appropriate to their individual investment objectives, financial situation and particular needs before making any investment decision on the basis of such general advice. Investing entails some degree of risk. Investors should inform themselves of the risks involved before engaging in any investment. Past performance is not necessarily indicative of future results.